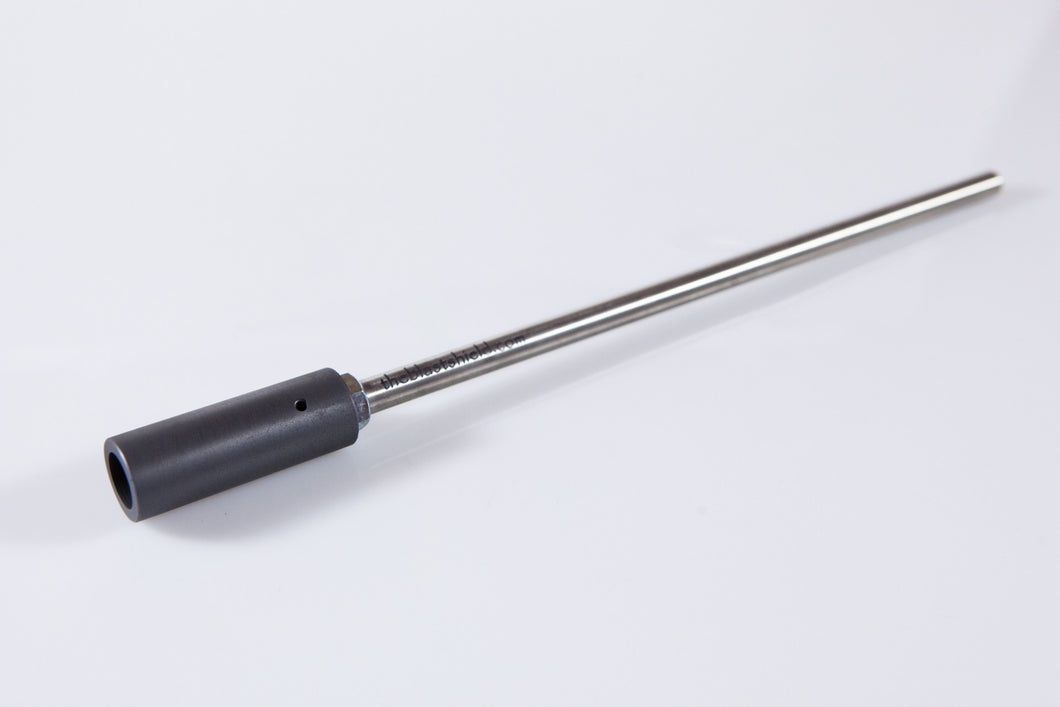 14/F GONG
Regular price $40.00 Sale
This 14mm Female Tool holds the Male Glass Joint.  Comes with a 10" SS Tube.
We cannot guarantee that the ground joint holder will run perfectly true.  The variable is the Stainless Steel Tubing.  We have no control over this. 
For best results , try running the ground joint holder within 2 inches behind the graphite head.
For a perfectly true running joint "guaranteed" , try the 12" Graphite ground joint holder
https://theblastshield.net/collections/glass-on-glass-holders/products/14-f-gong-x-12-graphite